Your complete VMware solution!™
Welcome!: CEI specializes in VMware Data Center Virtualization and Consolidation and Cloud Computing. Therefore let CEI be your corporate mentor, by partnering with the vendors and, more importantly, your staff and of course you. CEI work with both you and your current hardware vendors to bring about a Green Data Center by saving you the green that counts, your bottom line.
Instructors: Have you ever attended a class where the instructor simply read the slides to the class? Have you ever noticed that Gurus do not make good instructors. They might be an expert in the field but simply do not have training skills. Moreover, our instructors spend ~50% of their time consulting, so they have done what they are teaching.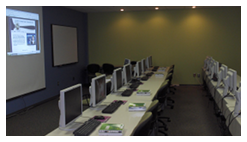 Consultants: Since our consultants are also trainers they can communicate with Gurus to C levels simultaneously!
Longevity: CEI has offered professional instructors for over 30 years. So, let CEI come to your rescue by providing the expert training staff to fulfill your training and / or mentoring needs.
The Bottom Line: With Virtualization you can "Go Green and Save Green at the same time!"™
Customer Comments: Check out what customers are saying about us.
Philosphy: CEI believes our instructors are also consultants. We feel this is important so the instructors can teach what they have done. Not, simply, what they have read.