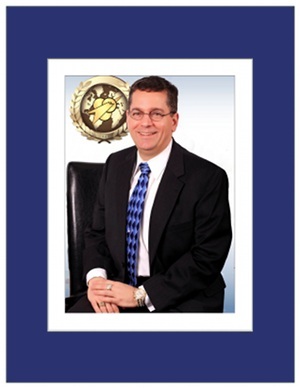 Some Accomplishments:
Is a VMware Certified Professional (VCP) and Instructor (VCI)
Is a Certified Nutanix Platform Professional (NPP)
Is a Nutanix Authorized Instructor (NAI)
10+ Years Cloud and Virtualization
30+ Years System Management
30+ Years UNIX
Saving a Billion Dollar a year client
Preventing a $3 billion law suit
Converting AT&T's global Network from SunOS to Solaris with zero down time
30+ of years experience in network systems management within the Fortune 500 and a solid track record in the building and rebuilding of technical teams, empowering corporations by building self managed, world class IT teams that focus on enterprise wide systems management and application support. In-depth experience in large installations and heterogeneous environments.
(2010) Person VUE Education, the testing provider for VMware, stated that CEI is in the top five companies in the world for the highest number of students earning their VMware Certified Professional (VCP).
(2012) Semi-Finalist for TechColumbus Innovation Awards for "Green Innovation" for cutting Data Center electric usage via power management and simultaneously reducing carbon foot print by reducing cooling requirements by a factor of tonnage via Data Center virtualization and Consolidation. CEI's "Go Green While Saving Green™" (Green Datacenter Management) courses taught hundreds of fortune 1000s planet and cost savings techniques. Other 2012 Green Innovation semi-finalists: Biobent Polymers, LLC, The City of Columbus, Mayor's Office, CEI, Elytus Ltd. Pepsi-Cola, InnovaGreen Systems, Jane's Dough Foods (Donatos).
(2014) Person VUE Education, the testing provider for VMware, stated that James D. Corder is one of the top five instructors in the Americas for the highest number of students earning their VMware Certified Associate (VCA).
Supporting the Mission Through Innovation
Accelerating the Speed of Intelligence


February 2, 2016

---
I try to spend 50% of my time training and 50% of my time consulting. I believe students want to learn from soneone who has done it, not someone who has read about it.
Core Professional Strengths: Strong systems management background. Training, mentoring, and management of network administrators and programmers. Ability to run large data centers and recognize and overcome challenges to systems management. The construction of cohesive, world class MIS teams.
"One must be able to convey the complex concepts of UNIX, Networking, System Administration, etc... simultaneously to both the computer neophyte and the Systems Engineer without embarrassing the corporate executives." James D. Corder
As an Independent Executive IT Consultants I specialize in leading growing companies through the fast paced changes of the high technology world, while focusing on the creation of world class MIS teams. I am available under contract as an Interim Executive, for companies that require a change agent due to out of control growth, or the need to adapt to new technology.