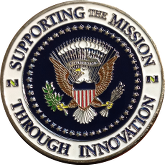 The Corder Enterpises International (CEI) Logo
1980 - 1990

1990 - 2010

2010 - Present

---

The Logo's Significance!


The three spheres represents the Trinity.
The arrow is like the needle of a compass pointing one in the True direction.
The arrow pierces the sphere to represent the blood of Jesus.
The laurel leafs reminds us that all is in His hands.
---
Corder Enterprises International © 1980 - 2023
"Building world class IT teams for you!"™

---
Some of our students come from:
---
---